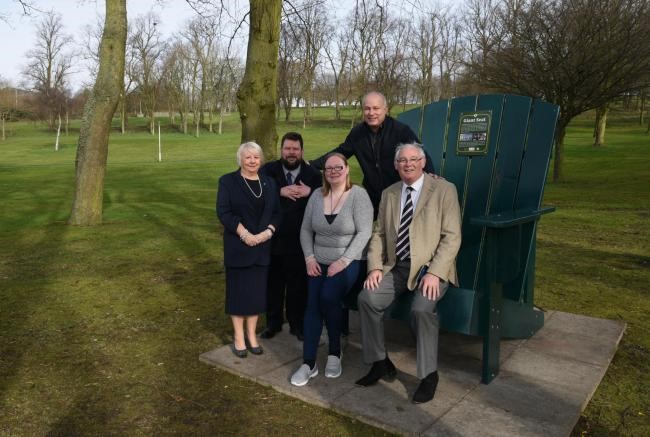 16 Apr

Matrix Creates A Giant Attraction
Big Chair Becomes A Big Attraction
A big chair was seated in the park to celebrate the life of Dunfermline's giant. Alexander Miller was 7ft6″ tall, who died young in 1872. Jim Stewart chair of Central Dunfermline Community Council worked on the project. He was inspired by the big chair project in America. Matrix Fife were commissioned the task of making this remarkable chair. Alexander Miller's shoes are exhibited in the new museum.
Pictured below on the chair are:-
Dunfermline Central Community Council chair Jim Stewart with Labour councillor Helen Law, Provost Jim Leishman and SNP councillors Brian Goodall and Fay Sinclair.